---
---
"VINTAGE" POLAROID LAND CAMERAS
DRAWING ON POLAROIDS
---
"VINTAGE" POLAROID LAND CAMERAS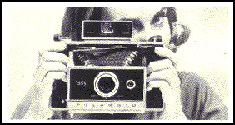 The photos below were taken with a Polaroid Land Camera. You can find these at thrift stores, yard sales and swap meets. I got a Model 335 at a flea market in Berkley for $8, which I think is a pretty good price because it came in the original case, with the flash, booklet and cold plate.




I like the effect of implied movement that you sometimes get with the Land Camera, well, almost everytime the subject is moving at all.


---
Model numbers to look for: 350, 360 420, etc. AVOID model #s of the 100 & 200 series, they take "roll" film (that's been discontinued) rather than cartridges.




The type film available is Polaroid 667 b/w and 669 color. These come in 10-pack cartridges and cost around $10-$15. Ask if they have out-of-date film- they usually sell it for less and it still works, most the time.
---
TRICK TIP:
You can "draw" on polaroids, out of a one-step type camera (see example below). Right after the photo pops out, start "drawing" on it, with your finger, a pencil eraser, whatever.




Try it with a Land polaroid, before you pull off the chemical sensitive paper. Let me know how it turns out, I haven't tried it yet.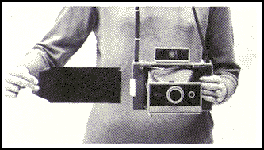 ---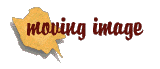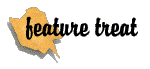 Return to Main Page



Mail:
Film and Destroy



---

Thanks so much for visiting!


The website version of FILM AND DESTROY (.org) was originally created
and published online in 1995 by multi-disciplinary artist Bridget Irish.

Last checked (for defunct links, etc) in 2013.


Olympia 1995-1996
San Francisco 1996-1999
Olympia 1999-Present